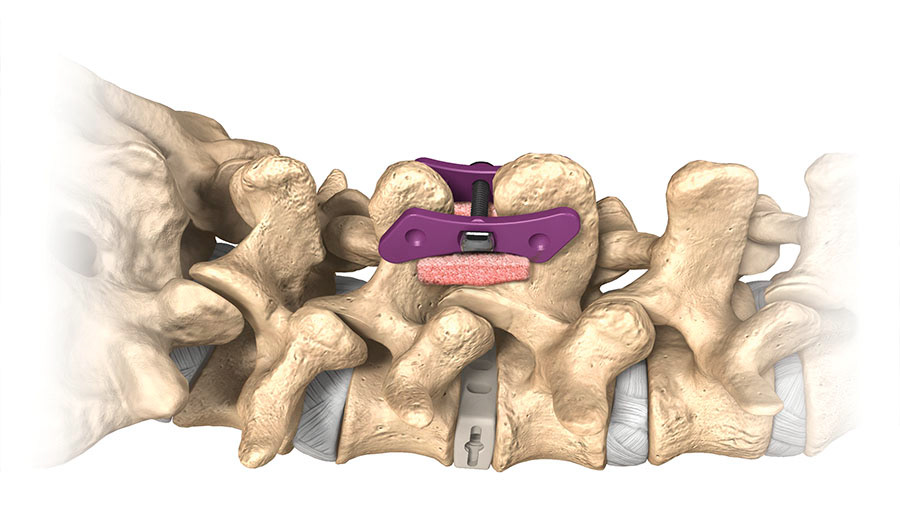 Q: Why hire a certified medical illustrator?
A.

There are many out there who work doing medical illustration. True trained medical illustrators have the background and training to understand simple to complex medical topics and accurately illustrate them. Certification of medical illustrators is endorsed by the

Association of Medical Illustrators

. The Board of Certification of Medical Illustrators is an independent body that evaluates and issues certifications to medical illustrators. Illustrators who achieve the

CMI

certification have successfully passed examinations in business, ethics, medicine, science, and passed a stringent portfolio review. Certified medical illustrators are required to participate in and earn continuing education credits in order to maintain their certification. Certification lasts for 5 years.
A:
Typically our process starts with listening to clients and getting to the bottom of what our client's needs are. This is not always straight forward, as sometimes clients come in asking for one thing but though talking, realize they need something totally different. Our goal is to help clients successfully tell their story.  If what your asking for isn't the best option, we'll tell you. This is a collaborative effort and we want to ensure you are successful getting your message across to your audience.
Once the scope of the illustration/project is defined a quote will be produced based on the outlined parameters of the project discussed. With over 25 years of experience, we typically have a good handle on how much time it is going to take to produce the work, even when you are not totally sure what you want. 
Sketches or low-res renders are typically produced and approved by clients in order to proceed to the production of the final images. This is where most edits should be made. This process can vary a bit depending on the media selected. Some formats are more flexible to changes then others. 
In the end, the majority of our quoted prices are exactly what a client pays. Job creep (adding new elements to the project), change in art direction or scope of the project, or excessive changes to the original request, will necessitate a change order or additional fees. These are always discussed with the client prior to proceeding in this direction. Once started, clients are responsible for work done to date if project for some reason needs to be canceled. 
Q: How long does it take to create a custom illustration?
A:
Custom medical illustrations can vary greatly in the amount of time required to create. Factors that effect the amount of time required to produce finished art (and the price) include: amount of research needed, how dynamic or how unique the image needs to be, how complicated, technique selected to do the work in, and if we are starting from scratch or building off of stock images and/or readily available models. Most smaller projects are usually turned around within one to two weeks. Please give us a call to check on scheduling, availability and possibility of rush services. We have been known to pull off the unthinkable from time to time.
**Additional fees typically required for extreme rush service.
Q: Do you have rush services available?
A:
As the saying goes" Do you want it done fast or do you want it done right? (We like to say, depending on what you're asking, some times both!) We have been known to pull of a miracle or two in our time. We have a very efficient work-flow and some great partners. Typical turn-around time is 1-2 weeks for smaller projects. Depending on the current office load and the scope of the rush request, rush turn-around may be possible. Please contact us for more information.
Q: How much does medical illustration cost?

A: Medical illustration is priced based on a variety of factors which include the time it takes to create the image and the amount of "usage" a client wishes to purchase. Factors that can significantly effect the cost of an image include the style or technique chosen, amount of research required, complexity of the story being told, turn around time and usage. 
Medical illustrations are typically licensed to an individual or company for a particular use. Usage pricing is based on multiple market parameters including: market reach, media(s) being used in, and length of time being used. Copyright to the images is maintain by me, the artist. However, interested clients can always inquire about purchasing a full buy-out to the illustration, but this is typically substantially more expensive and often not necessary. 
I do not participate in any "work for hire" art projects.
There many options for licensing art including licensing it for a particular time frame, particular market, licensing it exclusively or non-exclusively. Contact us today to discuss how we can develop cost-effective visuals to help you tell your story.
Q: Do I have a subject matter specialty?
A: As a certified medical illustrator, our training covers many disciplines in the medical and scientific profession. As new discoveries and techniques are being developed all the time,  nobody can be an expert at everything! If I don't have intimate experience in a clients particular field of interest, my background, skills, and 25 years experience all contribute to my ability to get up to speed very quickly and understand complicated medical information. Over the last 10 years I have had the opportunity to produce a large amount of neurological and orthopedic illustrations related to normal anatomy, degenerative conditions, and surgical repair. Call today to discuss your project and get answers to any questions you may have.
Q: Is there a technique that I specialize in?
A:
Though I do work in a variety of traditional media, most of the current work being done include:  Photoshop paintings, high-end 3D illustrations, and custom sculpted/built 3D models for medicine. I have a vast arsenal of software and hardware at my disposal that is used to create high-end photo-realistic illustrations. 
Have a medical product you need to have illustrated "in use"? No problem. I work daily integrating client supplied CAD models into our illustrations to show surgical use or to create eye-catching illustrations for
product brochures.
Need a custom model created? Give us a call today to discuss custom 3D modeling options.
Q: Do you have any stock medical illustration available?
A: With over 25 years of medical illustration work, Wayne has amassed quite a collection of images that are available for licensing. Most recently, Wayne has been adding a substantial amount of neurological and orthopedic illustrations to his collection. Please
contact us
for more information about subject availability and pricing.
Being a medical illustrator
Q: How did I get interested in medical illustration?
A:
When I was a sophomore in high school
my art teacher
was giving a demo one day and told us about a friend of his who was a medical illustrator. As he explained to us what a medical illustrator was I knew immediately that that was what I wanted to do.
Fun Fact:
Ask almost any medical illustrator why they became a medical illustrator and they can tell you a similar story about how they discovered one of the most rewarding and challenging careers in art and medicine. 
Q: How much schooling is required to become a medical illustrator?
A:
Most medical illustrators these days study medical illustration at the masters level. The field used to offer more undergraduate programs in medical illustration then exist today. I myself attended the
Cleveland Institute of Art
. It was a 5 year program in medical illustration and I graduated with a bachelor of fine arts degree in medical illustration. My medical and science classes were taken at Case Western Reserve and
Case Western Reserve School of Medicine
and through a special exchange, Medical College of Georgia. Unique to my program was 3 years of extensive fine art training and 2 years of medical illustration curriculum. Medical illustration classwork typically include classes like: Gross Anatomy, Neurology, Biology, Histology, Physiology, Pathology, Surgical Observation, and a host of different art related classes that teach students not only techniques used in the professions but also how to work with medical professionals to creatively and accurately tell their stories.
Q: What schools offer a degree in medical illustration?
A:
Though there are a few undergraduate programs that offer a degree in medical illustration or pre-medical illustration these days, the
CAAHEP
currently only accredits masters programs in medical illustration.