Schooling, background and experience.
Get to know a little bit more about Wayne and his background, skills, and medical illustration achievements.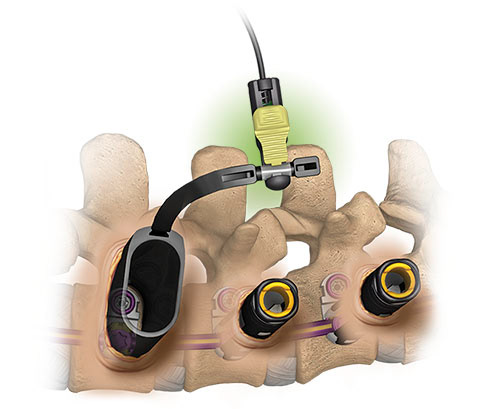 Certified Medical Illustrator
Wayne Heim is a graduate of the 5 year, Bachelor of Fine Arts program at the Cleveland Institute of Art. 
Along with fine art and medical illustrator training, disciplines included graduate-level anatomy classes through Case Western Reserve University School of Medicine. Courses include: gross anatomy, biology, physiology, embryology, neurology, histology, and pathology.
Through a special exchange with the Medical College of Georgia (MCG), Wayne also spent part of his undergraduate time studying graduate level surgery and illustration techniques at MCG. 
After receiving his BFA, Wayne worked as a full-time medical artist for a Cleveland-based hospital and a local medical-legal company. Additionally, he gained valuable experience and insight into marketing and advertising while working as the senior illustrator/designer for a local advertising agency. Today, Wayne manages and runs a successful full-time freelance business. He consults and produces artwork for a variety of publishers, manufacturers, physicians, museums and corporations.
Wayne's ability produce work in a host of traditional media including pen & ink, watercolor and air-brush has translated well into his digitally based illustrations. 
Wayne is an accomplished digital illustrator; fully versed in creating vector and raster (painted) illustrations. He also utilizes a host of State-of-the-Art 3D applications to produce stunning visualizations for the web, print and animation. These applications include:  Photoshop, Lightwave 3D, Keyshot, Poser, Zbrush, among others.
Though specializing in orthopedic illustration work, Wayne's knowledge and experience covers a full range of medical, biological and scientific subjects from histology to cave men. He routinely produces illustrations for both medical and commercial applications.
Wayne Heim maintains his status as an active member of the
Association of Medical Illustrators
(AMI), is 
Board Certified
and has received the rank of "fellow" from the association for his years of contributions.
He has served as an elected member of the Board of Governors for the AMI and the Vesalius Trust (Non-profit wing of the AMI), and has twice chaired the Corporate/Meeting Sponsorship committee for the AMI.
Just some of the clients we've helped tell their stories:
Abbot Labratories, Inc.
Bioenterics, Inc.

Caldwell Creative

Cerner Corporation

Chronicle Publications

Encore Orthopedics

Friskies, Inc.

Gliatech, Inc.

Icon Interventional Systems, Inc.

Inferno
KGH Marketing
Lippincott Williams & Wilkins

Karlan Research Products

Medical Economics Publications
Nuvasive, Inc.

Phylos, Inc.

Quality Medical Publishing

Smith + Nephew
Tera Enterprises

The American Red Cross

Slack Inc. Publications

US Endoscopy, Inc.
Wright Medical Technology, Inc.

Individual physicians and researchers

Health Museums

Newspapers